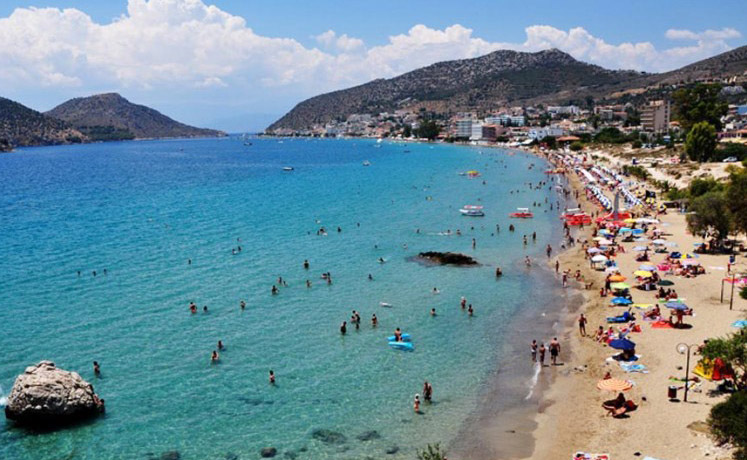 PSILI AMMOS

The bay of Tolo has a beautiful sandy beach about 2 km long. It is ideal for families with children since the fine sand combined with the clean, shallow waters is like a paradise for children. It is also suitable for friends, since it has water sports, a beach bar and ¬taverns along the beach.
ROMVI & DASKALIO

The beaches of the two rocky islands opposite Tolo are magnificent. Ideal for those who prefer isolation, as they offer picturesque coves for swimming and fishing. Access is possible via boat, sea bike, canoe or jet ski that you can rent from the beach of Tolo.
KASTRAKI

Kastraki beach is located about 500 meters from Tolo and next to the walls of Ancient Assini. Beautiful, clean with pebbles and sand, it offers moments of relaxation to its guests. Behind the beach you will find a small tavern and a bar overlooking the beach and Ancient Assini.